In late 2014 River Town enthusia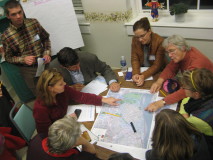 sts came out in force to participate in a River Town Community Planning Meeting.  As people arrived, everyone had an opportunity to mark up a map of the area with their top two favorite and top two most frustrating areas (see photos below, all dots were also annotated with the specifics of the individual's concern or interest).  Then the meeting organizers from the LNC and the Susquehanna Greenway Partnership gave presentations outlining the motivation to plan ahead around our River Town identity and reviewing all the river-related ideas and initiatives that have been floated in the community in the past 10 years or so.  The summary of proposals to date is posted on our Documents page; it is entitled Lewisburg — River Town Planning.  After that, everyone divided up into focus groups on several different topics.  Each group engaged in intense discussion and dialogue in response to prompt questions related to their selected focus and each group closed by listing their top 2 priorities.  Though the groups were looking at things as diverse as community, economic development, the built environment and natural resources, their priority projects were very consistent throughout:
connecting to the river — river access
connecting the rail trail to the river and said access,
developing routes north-south along the river,
improving biking and walking infrastructure throughout the community, and
facilitating community-initiated gatherings.
For more detail on the responses summarized here, please see this compilation document:  Lewisburg Focus Group notes (450k).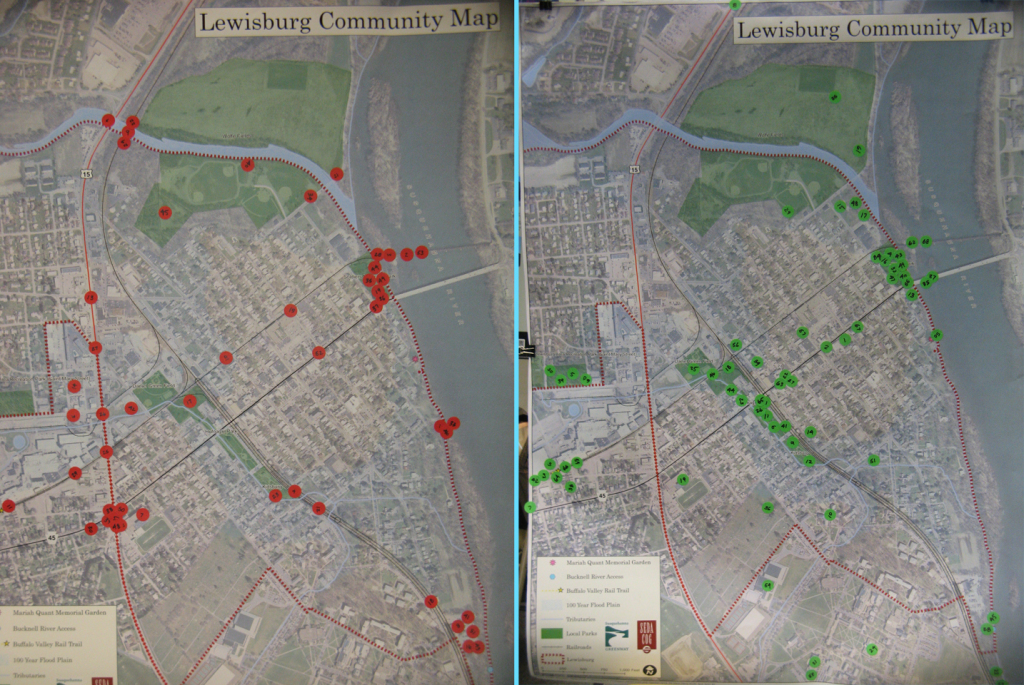 As the initiative has evolved since the planning meeting, the work falls into categories of Events (clean ups and picnics), Planning, Conservation and Connectivity.  There is now a regular annual calendar and work underway to codify Riparian Maintenance BMPs (Best Management Practices).  The Connectivity group had initially deferred to other area organizations, but is now stepping up to facilitate multi-municipal planning.  And we are working toward a follow up Community Planning Meeting to focus on long term physical planning for the waterfront throughout the Borough.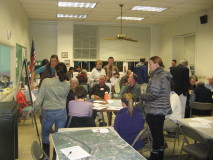 Everyone is welcome to join the effort.  There is no requirement to be a  Borough resident or property owner, you simply need to have an interest in improving the community's connection to the river.  Input can be sent by email (elmstreet@dejazzd.com) or posted as comments on the website or phoned in 570-523-0114 or sent by snail mail (PO Box 298, Lewisburg, PA  17837).  All River Town Team meetings are public.  They are held the 1st Friday of the month at 8am in the Borough Chamber AND the 3rd Monday of the month at 7pm at the LNC Office (2nd Floor, Borough Building), focusing on Connectivity and Conservation topics respectively.