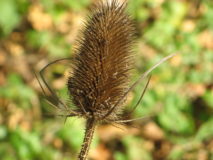 The River Town Team is working with area conservation professionals, educators, and Borough officials and staff to develop a short term plan to improve local conservation methods and practices in line with the aspirations outlined in the Bull Run Greenway Plan. The group is examining the different streambank public spaces not so much in terms of their long range layout, design and programming — that's been examined in the Bull Run Greenway Project and the River Town Planning Project — but rather in terms of options to improve their maintenance and introduce best management practices (BMPs). The conservation principles involved include a focus on naturalized landscapes, no mow areas, native plants, tree plantings, limited soil disturbance, runoff filtration, and generally maintaining planted streambank buffers, also known as riparian or riverine buffers.
For reference, here are some river-related stats for the Borough:
Settlement density in relation to distance from the River
0 to .5 miles — 1234 building footprints
.5 to 1 mile — 721 building footprints
1 to 1.5 miles — 171 building footprints
Public Open Space in Borough: 59.78 acres
Developed space in borough: 79.58 acres
Total area of borough: 610.68 acres
(9.78% of borough is open space, while 13.03% is developed space)
Total length of stream in borough: 3.62 miles
Total length of stream in public open spaces: .99 miles
(roughly 1/3 of the borough's waterfront land is in public spaces)
The River Town Team created a set of recommendations for Borough Council which led to the start of this group. That document is here: RTT Buffer Paper draft 10.
The group also can do well to reference the recent work completed during the Bull Run Greenway Planning Process to create a Bull Run Watershed Action Plan. That report can be found here: Bull Run WAP Report – FINAL.
Some of the resources the group has reviewed to consider how to structure and format the maintenance recommendations are listed here, examples of guide documents from other locations on similar topics, with a range of intended audiences. The ones in this list seem most relevant and potentially applicable to Lewisburg:
City of Harrisonburg Buffer Maintenance Guide
stream maintenence manual 2015 OH
2002-03-stewards-our-streams-maintenance-riparian-buffers IA
The below plans were reviewed and deemed too large scale and too specific to have much local relevance:
NPS – National Mall Plan – Best Management Practices Used at Urban Parks
Oakland County Maintenance Management Plan
This document is a catalogue from DEP of the range of different types of conservation projects that may be undertaken:
2014 Guide to Specific Watershed Protection Project Types (4) revised 5.5.14
The Pennsylvania Land Trust Association also maintains a wealth of information about Environmental Advisory Councils and the possible scope for such entities. Locally, the scale of the Borough and size of the population argues against the formation of an EAC for a single municipality, but perhaps a regional group could be explored.
Other references that may provide very concrete concepts worth pursuing include a study looking at the feasibility of doing riparian live stake planting in locations with rip rap and an example of a minimum impact accessible trail installation:
Techniques for Vegetating Riprap Revetments AK
Fort River Trail – Orientation 05-07-17
One of the projects coming up in the Borough this year with conservation implications are the proposed improvements to the Gas Property adjacent to the St George St Boat Ramp. Here is an environmental report about the site which includes information about the history of the site and restrictions on its use moving forward. By way of note, since this report was completed, discussions between the Shade Tree Commission and DEP have clarified that trees could be planted on the site, though not ones with edible fruits.